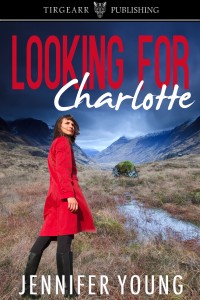 How should I describe Looking For Charlotte? Perhaps the closest description is that it's part women's fiction, part romance but with a twist of mystery. It's different from my other books in several ways. It's set in Scotland rather than in an exotic holiday resort. It tells two stories not one. The main protagonist is not a young woman but an older one, a woman with grown up children and a host of mistakes to redeem. And it's based on a true story.
Divorced and lonely, Flora Wilson is distraught when she hears news of the death of little Charlotte Anderson. Charlotte's father killed her and then himself, and although he left a letter with clues to the whereabouts of her grave, his two-year-old daughter still hasn't been found.
Flora embarks on a quest to find Charlotte's body to give the child's mother, Suzanne, closure, believing that by doing so she can somehow atone for her own failings as a parent. As Suzanne struggles to build a new relationship, Flora hunts in winter through the remote moors of the Scottish Highlands, her obsession comes to threaten everything that's important to her — her job, her friendship with her colleague Philip Metcalfe and her relationships with her three grown up children.