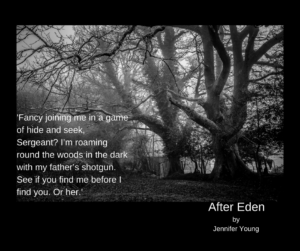 Being a writer can be both a blessing and a curse. Unless you're one of the lucky ones who have a multi-book contract, you're unlikely to have a deadline before you write a book — and that means you're at the mercy of your own self-discipline.
Fortunately, I can be reasonably fierce with myself when it comes to timetables. I've set myself to publish the first three books of the Dangerous Friends series at six-monthly intervals and it seems to be working well — so far. The second is written, the third in draft.
The problem is that I never seem to know when a book is finished. If I hadn't imposed a deadline on myself I'd still be rearranging words in Blank Space, when in fact there comes a point where that kind of detail makes no difference. I might even have made more significant changes (taking scenes out and putting them back in again is one of my more idiosyncratic habits) without getting myself any further forward.
This week I sent the second book off to my editor. It isn't finished, because books are never finished, but it's as finished as it'll ever be indipill.com. So it's official: After Eden is on the home straight.
The next thing on my list is writing the blurb. Watch this space for more details…